Dragon for sale.
To help with costs of post production for our film I am offering Stenhjeart the dragon to a willing
buyer.
A 9 ft X 4 ft 3-panel original oil painting with copper leaf accent. This dragon was the inspiration of Ian's Realm and was created beginning in 2012 . I spent almost a year of love and labor, having used the three separate panels for a cover image for each book, Deception Peak, Dragon Shield and Rubies and Robbers.
Before the books were started, I had Stenhjeart (meaning stone heart) on my easel. It had always been a desire of mine to paint a dragon. With each brush stroke, I visualized who might tackle the monster and finally settled on a 15 year-old young man, much like my grandsons who at the time were fighting their own dragons, named Ian Wilson.
Deception Peak, the first book in the series, had several make overs. The first edition was published by Hydra Publications. Graphic designer Alex Chandler, a son of one of my best friends, helped me design an animate ad using the mountain in this painting as a foundation. Alex has since worked on creating book trailers for the series and just recently filmed the Dragon Dance to be incorporated into our film.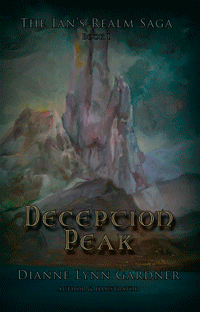 The painting has followed me on book tours and special events. But the time has come to release him to someone with room on their walls. A private residence, a business, a community building? Our team is working diligently in bringing Ian's Realm Saga to the screen, and funds are needed to do that.
Whoever purchases this triptych will also be billed as an Executive Producer of our Proof of Concept short.
You can contact me for more information. $5,000 is the low bid on this collector's item.
#dragons #IndieFilms #Filmmaking #funding #paneldragon #DLGardnerfineart #oilpainting #dragonforsale #IansRealmSaga